3616 Atlanta Highway
Flowery Branch, GA
770-534-9171
The Cattail Bungalow Natural Collection by

Inspired by the Arts & Crafts movement in style and craftsmanship, Cattail Bungalow is our updated version of this modern classic design in an natural finish. Stunning wood grain, cat tail cut outs in the dining chair backs and table trestles signify this unique look. Steam bent ergonomic chairs and leather upholstered seats make this collection supremely comfortable.
General information
Wood Species: Hickory
Finish: Warm Natural
Wood Tone: Light
Distressing: No
Color: Light-Medium Brown
Hardware Finish: Antique Bronze
Upholstery Material: Top Grain Leather
Material: Solid Wood
The Cattail Bungalow Natural Collection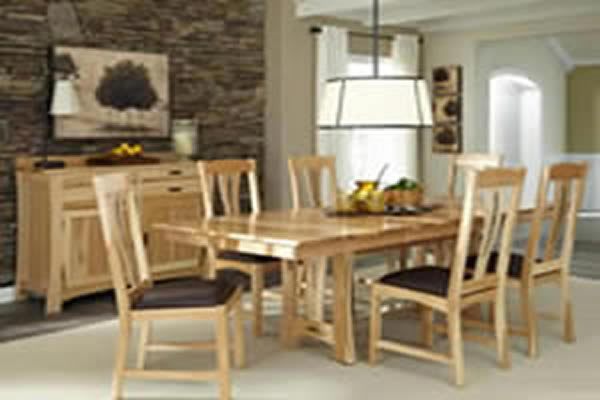 Cattail Bungalow Natal Dining Room Group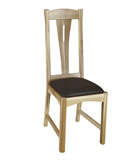 COMFORT SIDE CHAIR 42H x 19W x 22.6D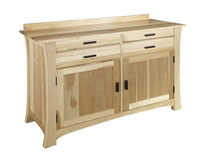 SIDEBOARD 43H x 56W x 21D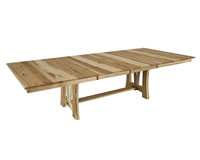 TRESTLE DINING TABLE 30H x 42W x 60(x 78 x 96 w/2-18" Leaves)
picture_as_pdf Collection Brochure

Join the conversation. Stay connected with
The Oak Store on Facebook.

Hours:
Monday - Saturday 10:00 a.m. - 6:00 p.m.

We Accept Credit Cards:



Delivery Available
12 Months No Interest Financing Available

The Oak Store
3616 Atlanta Highway
Flowery Branch, GA 30542
(770) 534-9171
theoakstorega.com © All Rights Reserved. Website Designed by theoakstorega.com