3616 Atlanta Highway
Flowery Branch, GA
770-534-9171
Cool Rustic Collection by

Made In America
Cool Rustic is made from Solid American Maple & Solid Birch with a heavily distressed and antiqued finish that makes every piece unique.
Made in the USA
English Dovetail Drawer construction with an ultra-smooth acrylic finish with piston activated whisper soft close guide system backed with a lifetime warranty.
Mortise and tenon construction for strength and stability.
Sustainability: We replace every tree used in the production of our Centennial Solids with the Virginia department of Forestry.
The Cool Rustic Collection is proudly Made in America by 600 artisans working in the Virginia mountains. All of the maple lumber used to create this elegant collection comes from within a day's drive of our factory. Every Cool Rustic piece is available in three finishes - Mink, Stone Grey, and Amber.
Amber
Mink
Stone Grey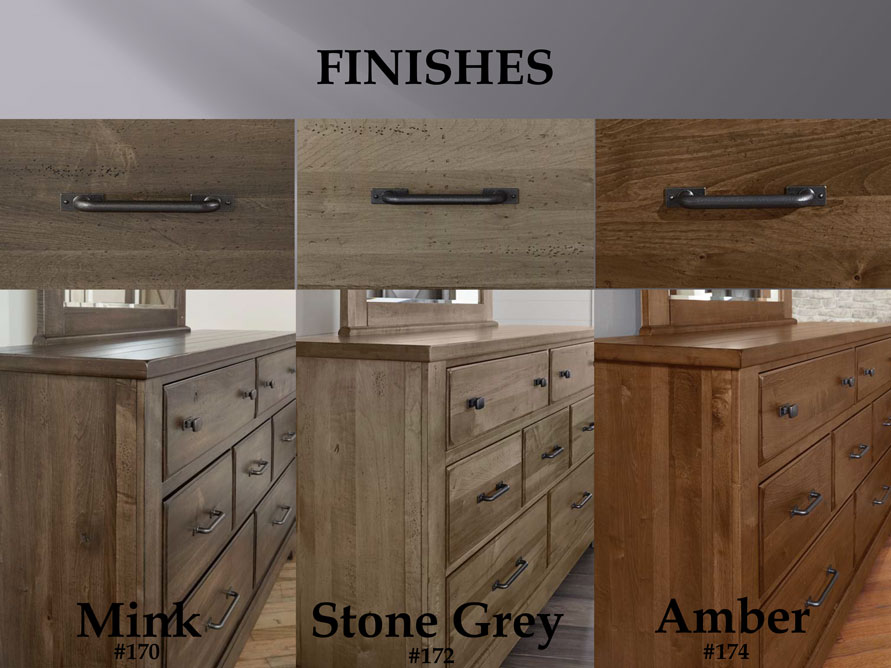 Join the conversation. Stay connected with
The Oak Store on Facebook.

Hours:
Monday - Saturday 10:00 a.m. - 6:00 p.m.

We Accept Credit Cards:



Delivery Available
12 Months No Interest Financing Available

The Oak Store
3616 Atlanta Highway
Flowery Branch, GA 30542
(770) 534-9171
theoakstorega.com © All Rights Reserved. Website Designed by theoakstorega.com