3616 Atlanta Highway
Flowery Branch, GA
770-534-9171
Cottage Too Youth Collection by

Coffee
Saddle Grey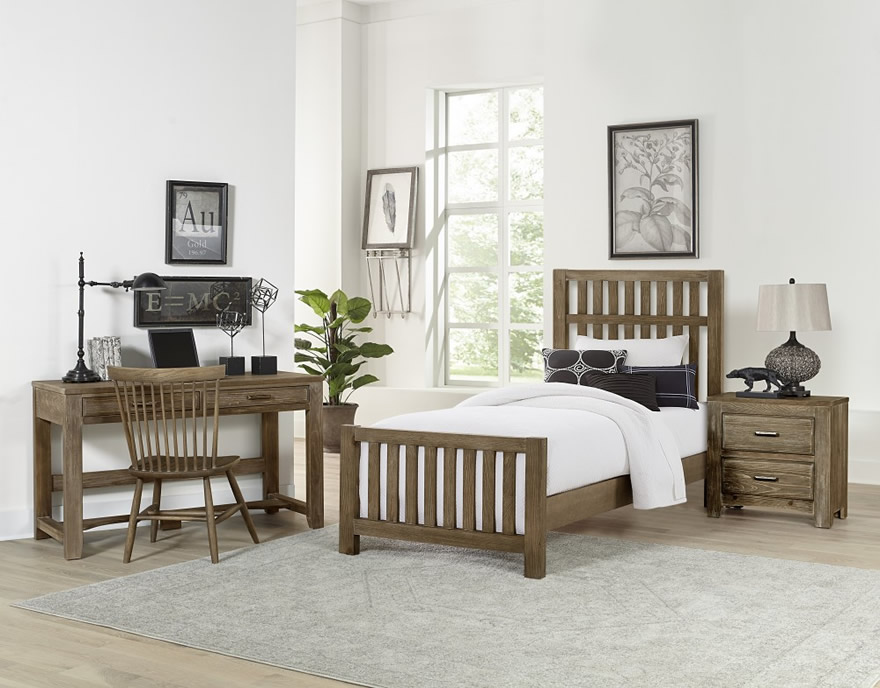 Weathered White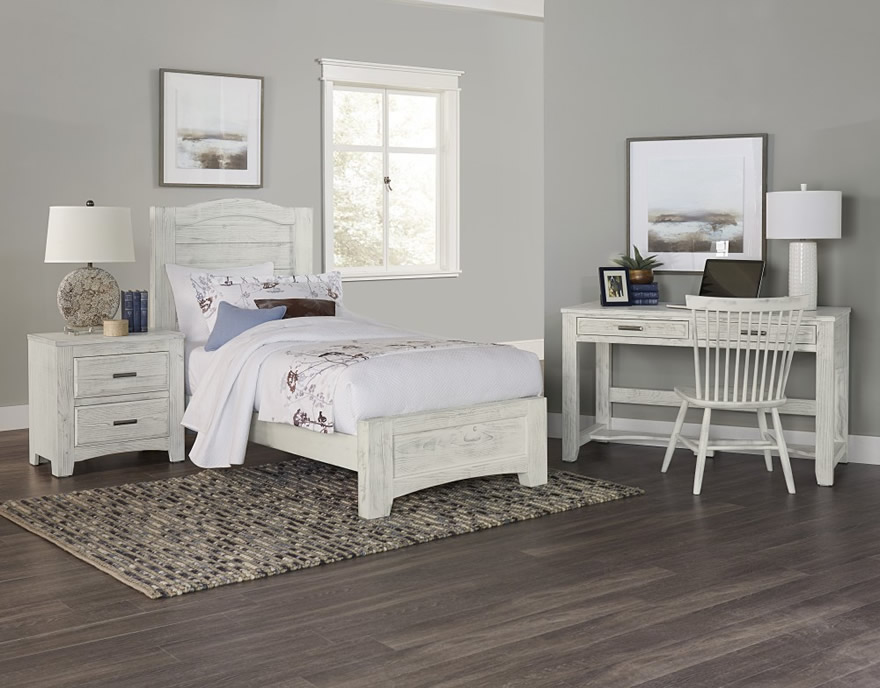 Cottage Too Youth, by Vaughan-Bassett, is an updated more transitional take on classic cottage forms. Available in three finishes, the "saddle gray," "coffee," and "weathered white" colors all soften the crisp transitional lines. Storage space abounds in the seven drawer dresser, and the arched base rails on all case pieces add a sophisticated yet inviting feel to the group.
The collection features two different styled beds, and each is available with an optional storage foot board. The slatted bed design is derived from a historic garden gate, while the arched panel bed follows more closely with style of the cases. Cottage Too Youth is the perfect group for today's consumer who values traditional design in a modernized casual finish.
The Cottage Too Youth Collection Pieces
General information
7 Drawer Dresser with Landscape Mirror
5 Drawer Chest
2 Drawer Night Stand
2 Drawer Laptop Desk and Chair
Mansion Bed (Twin or Full)
Slate Bed (Twin or Full)
Available in Adult Bedroom Collection
Finished in Coffee, Saddle Grey, and Weathered White

Join the conversation. Stay connected with
The Oak Store on Facebook.

Hours:
Monday - Saturday 10:00 a.m. - 6:00 p.m.

We Accept Credit Cards:



Delivery Available
12 Months No Interest Financing Available

The Oak Store
3616 Atlanta Highway
Flowery Branch, GA 30542
(770) 534-9171
theoakstorega.com © All Rights Reserved. Website Designed by theoakstorega.com